Top 4 Valentine's Day Flowers That Would Never Go Wrong
Valentine's Day is the perfect moment of year for showing how much you care for the person you love. Also, though all across the rest of the year you might use small moments here and there to express your feelings to them, Valentine's Day is the one day you can go all out.
Hence, if you are unsure about bouquets, we are here to help. These lovely ideas for meaning valentine bouquet will certainly put a smile on the face of your Valentine this year.
1. Valentine Roses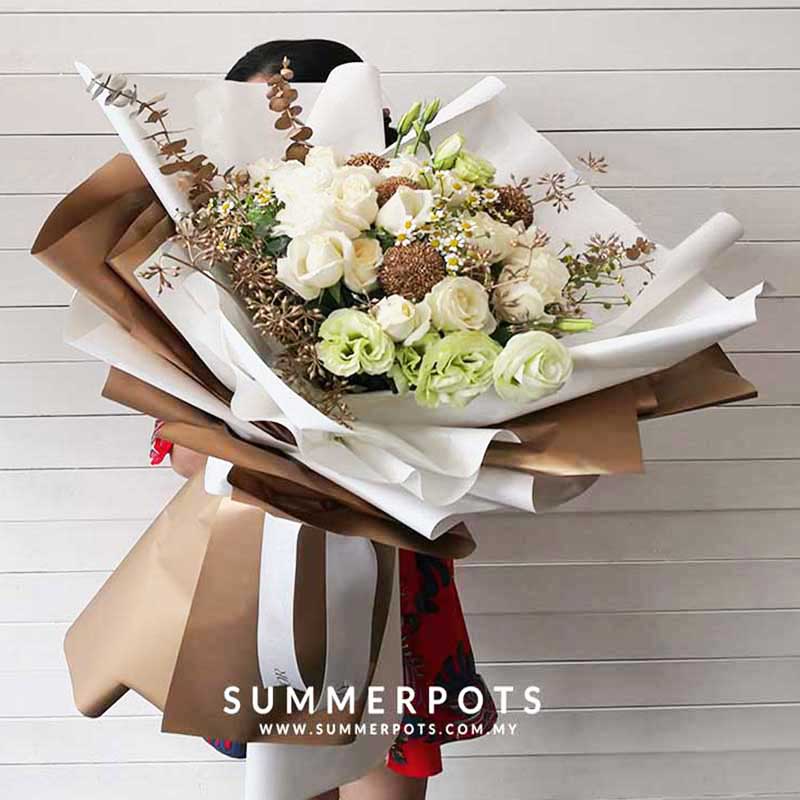 It is not surprise that roses are on the top of the list for lovers. According to CNN report, 51% of people are buying red roses for Valentine's Day. This is due to the heavenly fragrance of red roses and they are related to romance, passion and beauty. There are currently more than 150 types of roses, meaning there is likely to be a choice that would match your valentine perfectly.
2. Tulips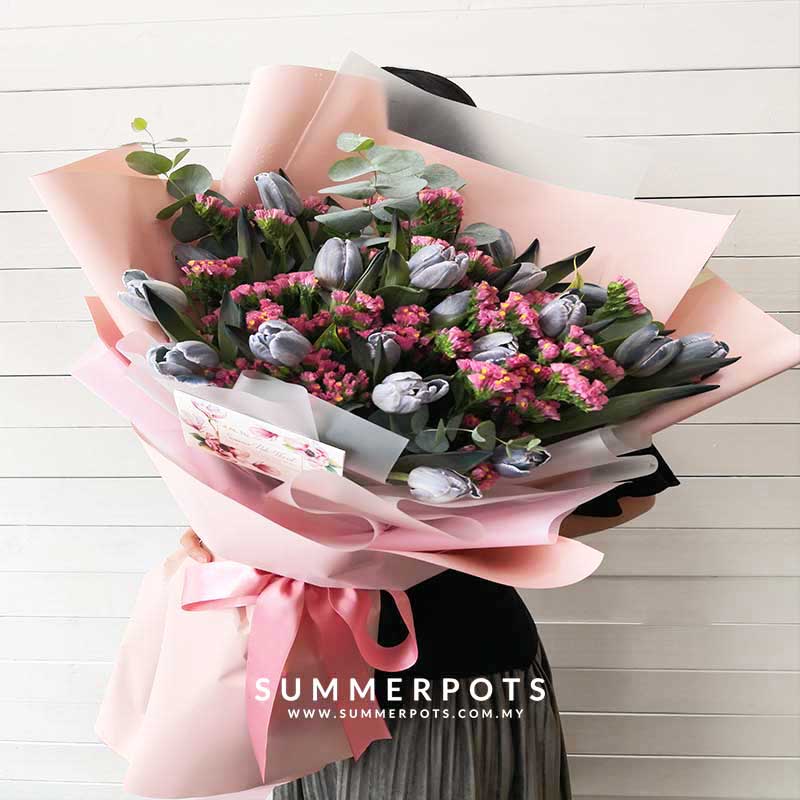 A wonderful bouquet of pink tulips is also a perfect valentine's gift for your true love. Pink tulips are related to care and affection. They are a lovely way to express your love for your loved one.
3. Valentine's Lilies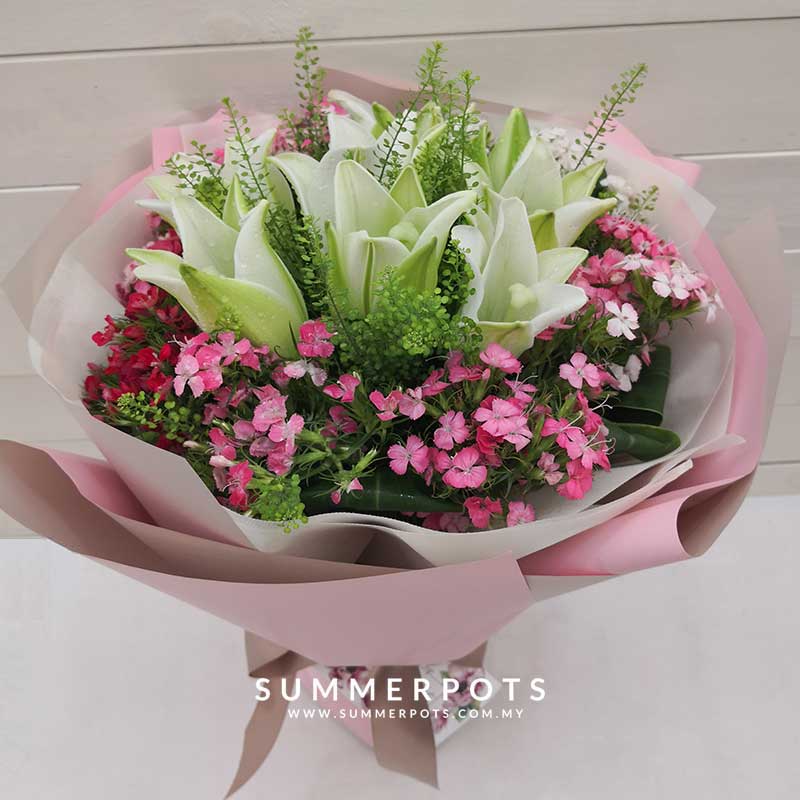 No matter white, red, orange or pink, lily is a perfect choice for an attractive receiver. Whereas any variety is fine, according to Michael Gaffney, the director of the New York School of Flower Design, stated that Casa Blanca lily is a particularly memorable option that is sure to please someone with sophisticated styles. As an added bonus, the Oriental white lilies have a breathtaking aroma.
4. Money Bouquet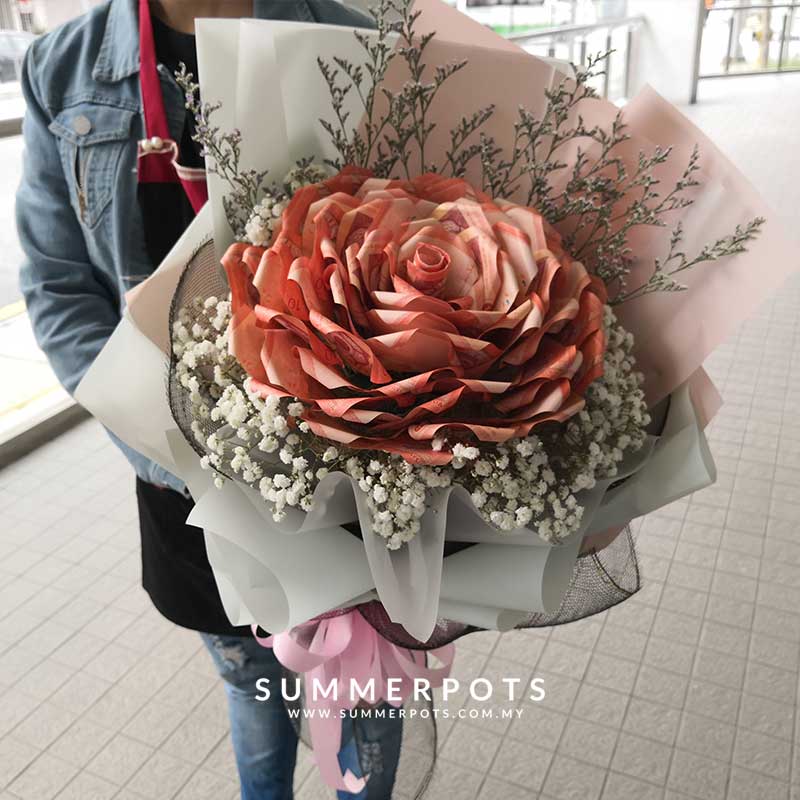 Instead of buying your special someone the usual bunch of flowers, why don't you spice things up this Valentine's Day with a money bouquet? The Valentine's Day this year is right after Chinese New Year, so for this Valentine's Day, why not surprise your loved ones with extra ang pau with a money bouquet! Each rose is beautifully folded using money notes and the price of the bouquet varies, depending on how much money you want to spend.
You will never go wrong with these unique valentine bouquet gift ideas. Place your trust in KL's top flower experts! Contact us today to discuss further on how Summer Pots could help you to make this occasion a memorable one! No worry, we deliver nationwide to make sure your blessings reached to the one you dear.